Set destination to Exmouth.
There's no denying that Exmouth has some big headline attractions such as whale sharks and of course, the Big Prawn. However, if you dive deeper into Exmouth, you will also discover it is one of WA's ultimate adventure parks, filled with boutique brews, ancient landscapes, remarkable reefs and much more
Discover why you should set your GPS north for a grand 1,200km road trip (13-hour drive from Perth) to experience the best of Exmouth's natural wonders and social treasures with this epic list of things to do in Exmouth.
1. Discover ancient coral gardens at the Muiron Islands
Just 1.5 hours from Exmouth is where you will find the popular snorkel and dive site Murion Islands. It is a coral garden utopia, filled with an abundance of bright, healthy soft corals in crystal clear waters and is a fine example of how colourful the underwater wilderness can be.
With its good water visibility conditions, the ancient site is excellent for avid snorkelers and divers wanting to have fun exploring swim-throughs, reef walls and taking it easy with a drift dive.
Besides corals, swimmers can try to spot manta rays, sea turtles, dolphins, humpback whales, whale sharks and dugongs who visit the islands at different parts of the year.
2. Swim with a humpback whale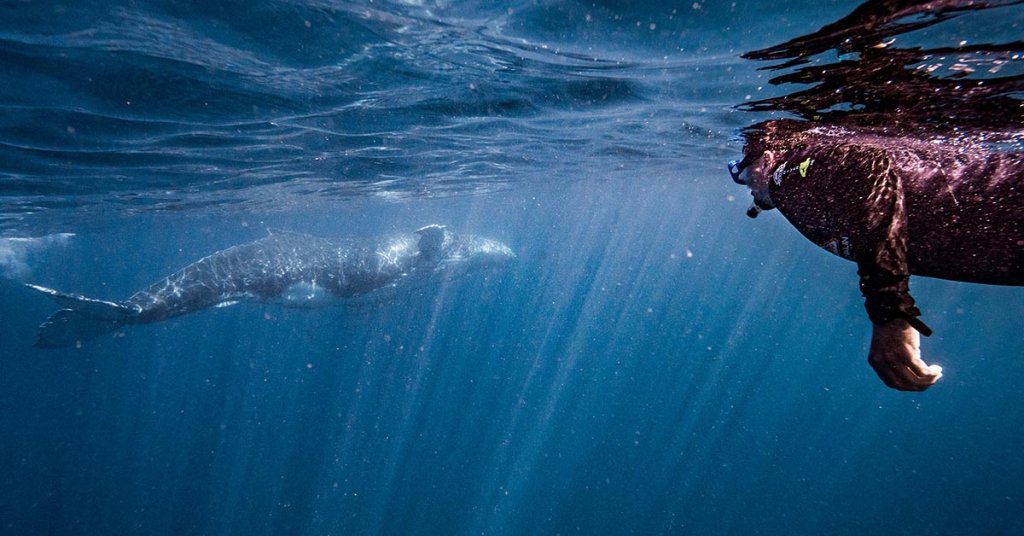 Have an epic swim with one of Exmouth's biggest tourists – humpback whales.
WA's coastline attracts a vast migration with over 40,000 humpback whales journeying up and down the coast passing Exmouth each year.
To swim with these ocean giants, join a humpback whale swim tour when the whale season is in full motion from June to November. The day tours are full of thrills and suspense with spotting the humpback whales from afar to swimming near these ocean Godzillas at a safe distance.
It's the ultimate ocean pursuit of a lifetime, practising your scissor kicks nearby these majestic creatures.
3. Have a local brew at Whalebone Brewery
You've had a taste of the good life at sea, now have a taste of the local brew.
Head to Exmouth's sacred beer shed Whalebone Brewery, to satisfy your thirst for a good hop.
The locally owned and operated craft brewery is Exmouth's darling of the beer scene and is best known for its chilled outdoor beer garden under the stars.
Like a whale tale out of the water, the Baleener passionfruit sour beer stands out from the line-up of beers for its fruity brew. Enjoy a wood-fired pizza with your chosen pint and toast to another day in sea adventure paradise.
4. Dive the Exmouth Navy Pier
Get your flippers ready as there is no better way to experience the true vibrancy of Ningaloo Reef than diving at the Exmouth Navy Pier.
Voted one of the world's best shore dives, the Exmouth Navy Pier is famous for being a glassless aquarium with the reef's diverse marine life heavily concentrated under the pier.
Diving the navy pier is akin to entering an underwater zoo home to over 200 residents including grey nurse sharks, monray eels, wobbegongs, sea turtles, barracudas, carpet sharks, octopuses, potato cod, Moorish idols, to name a few.
Divers commonly find themselves in a whirlwind adventure, caught up in massive schools of fish such as trevally making it one exceptional dive for the logbook.
Exmouth Navy Pier is also the only operational naval base in the world that allows non-commercial divers to enter its waters.
Related reads: Ningaloo's World Famous Dive Spot That Requires Flashing Your Passport
5. Experience Exmouth's American Past
Cadillacs Bar and Grill could be the closest thing that you'll get to the USA.
It may seem odd at first as to why an American-country style themed bar is located in Exmouth stark lands, but there is an excellent reason. The bar pays homage to America: the very reason why Exmouth exists today, the town born from the Cold War and playing a role in US naval operations.
With its countless walls of American memorabilia to teleport you to the land of stars and stripes enjoy a game of pool, catch a country music gig and feast on a menu to appease those longing for proper American diner-style pub grub.
It's a one-stop-shop to a 'Mini America' along the coral coast.
6. Sunset at Vlamingh Head Lighthouse
How to cap off a day off being out and about? Head towards the light and watch the sun go down from Exmouth's ultimate vista point, Vlamingh Head Lighthouse.
Moments before sundown, people start to snake the road leading up to the lighthouse, parking their cars for optimal viewing of the sunset over the sea and impressive inland views. It is considered to be a favourite pastime with locals, with views over Exmouth and the Indian Ocean simply priceless.
For the history buffs, there are informative signs about the local history in the area, including a WWII lookout post.
Sunset chasers can also play a round of spotto with breaching humpback whales sighted in the far horizon.
This is one of those moments where it is worth packing a picnic hamper and enjoy the simple things in life.
Stay
RAC Exmouth Cape Holiday Park – The park just got bigger and better with its recent upgrades and can offer something for everyone looking for a relaxing getaway close to the town centre.
From camping, caravan to staying overnight in the holiday park's cabins, all guests can enjoy the recently renovated state-of-the-art camp kitchen, new-resort style swimming pool, new hotel-style bathroom amenities and more.
Spend less on accommodation and more on adventures as RAC members can save up to 20%* on their Exmouth stay.
All bookings are flexible up to 72 hours prior to arrival.
Address: 3 Truscott Cres, Exmouth WA 6707
Article first published on So Perth – 6 Things That Make Exmouth Epic Besides Whale Sharks
Feature image: Dive Ningaloo
See more: Western Australia travel