Jump into a real-life Mario Kart game at Japan's new Super Nintendo World, set to open in 2021.
Tokyo's Mario Kart go-kart tours have officially been one-upped. Soon, visitors to Japan will be able to take it back to their childhood pastime and zoom around the likes of Donut Plains and Luigi Raceway in real life. That's right, the Super Nintendo World theme park is set to open in Japan early next year, and we've never wanted the international borders open so bad.
When can we-a go?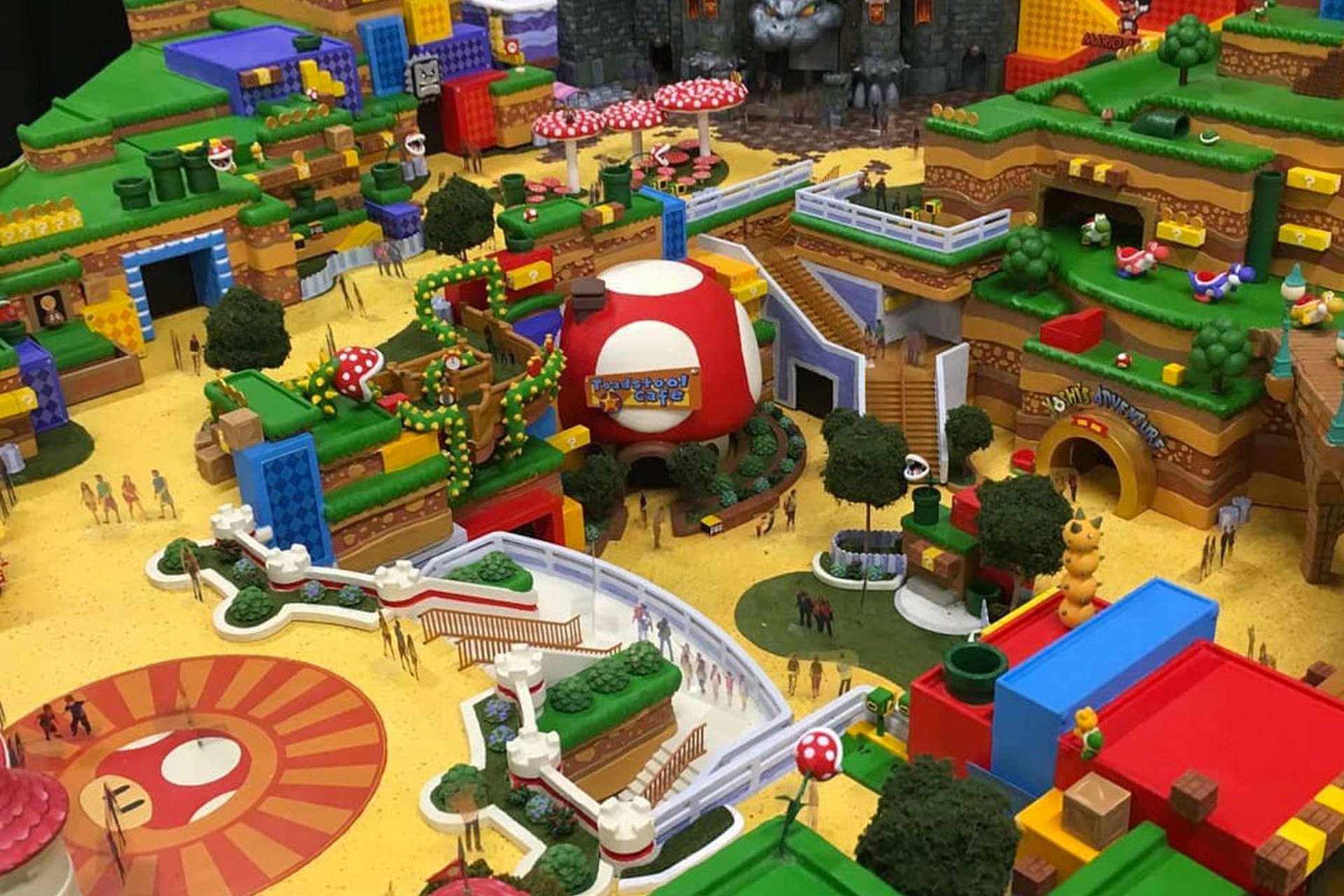 So far, we know that the park will have a 'Yoshi's Adventures' ride (where park-goers will be whizzed through Yoshi's world in Yoshi-themed cars); an armband and app duo to help you collect coins from real question mark boxes around the park; and the much-anticipated Mario Kart ride. While Super Nintendo World is tight-lipped on what the Mario Kart ride will actually look like, we can only hope they haven't figured out a way to include those pesky banana peels.
The munch-anticipated theme park was initially set to open this summer but, thanks to our pal 'rona, the official opening date had to be pushed back. While we wait patiently for the doors to the park to open (and for travel restrictions to be lifted), Nintendo fans in Japan are getting a little taste of what to expect from the park, and we couldn't be more envious!
Local fans can soon get their fix with a Mario cafe and store opening this month before the main event in 2021. Visitors can expect to chow down on Mario and Luigi hat-shaped pancake sandwiches and slurp up soft drinks served in super mushroom cups. If they're so inclined (and who wouldn't be?), trinkets plastered with their favourite characters' faces are also available for purchase.
Feature image: businessinsider.com
Related reads: Japan's Ishikawa Is A Champion Of Sustainable Living
See more: News